Costa Rica Scuba Diving Packages
Costa Rica Scuba Diving Packages – Our packages are with a PADI 5-Star IDC Center operating out of the Playa del Coco, Playa Hermosa, Flamingo, Playa Conchal, all resorts in the Gulf Of Papagayo and will pick you up at any of the Beach area hotels in Guanacaste.
Schooling fish can be found on every dive site, as well as small critters like sea horses, frog fish, and harlequin clown shrimp, and the big stuff like whale sharks, white tip sharks, bull sharks, manta rays, spotted eagle rays, cow nose rays, sting rays, humpback whales, orcas, pilot whales, false killer whales, sail fish, marlin and much more.
This prolific marine life and guides with a great eye for marine life — large and small — is what keeps divers returning year after year.
We offer daily local scuba diving, and long-range trips to the Catalina and Bat Islands. Comfortable boats with cover for those needed to stay out of the sun, easy on-off access, and bathrooms. We pick you up on the beach or at your resort after the morning dive for adventure tours daily.
N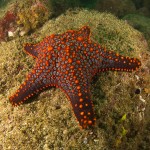 ITROX Available. Well-trained, friendly Divemasters wash & store equipment. Photo CD of your dives available.Full, head to toe equipment available for rent. Regulator includes alternate air source and dive compute.
We offer Dive Certification Courses and you may choose from PADI Bubble Maker for children, PADI Introductory Discover Scuba Diving Courses, and PADI Courses of all levels up to PADI Instructor.Our adventure packages may be included in your scuba diving package for whitewater river rafting, tubing, zip line canopy tours, canyoning and waterfall rappelling, horseback riding, ATV's, river floats, rainforest, hot springs, spas, fishing and much more.
Daily scuba diving trips Include
Two tank morning, local boat dive.
PADI certified divemaster/guide
Weights & weight belt
Nitrox Available

Snacks & drinks on board
Pricing: Based on hotel & location
PLAYA HERMOSA (Guanacaste)
$85 Per Diver / Per Day
(Includes transport for Playa Hermosa area only for 1-4 pax)
FLAMINGO
$85 Per Diver / Per Day
(Includes transportation from Flamingo area for 1-4 pax only)
GRAND PAPAGAYO
$90 Per Diver / Per Day
(Includes transportation for 1-4 pax only)
COCO BEACH
$80 Per Diver / Per Day
(Does NOT include Transportation)
WESTIN – PLAYA CONCHAL OR JW MARRIOTT

$100 Per Diver /  Per Day
TAMARINDO
$85 Per Diver / Per Day
(Includes Transportation from local hotels for 2-4 pax only)
FOUR SEASONS

$135 Per Diver / Per Day
 (Includes Transportation from local hotels for 2-4 pax only)

What to bring
Scuba diving equipment
Certification card.
Sun screen.
Renatl Equipment Available but NOT Included
Also Available:
Catalina Island-Long Range Dive Trips Bat Island-Long Range Trips
Night Dives
Nitrox

Head To Toe Rental Equipment Available
For more information & reservations please contact Bill Beard's 877-853-0538 M – S, 9 – 7 ET e-mail anytime Agent@BillBeardCostaRica.com
Prices Valid ONLY when booked with Hotel Package
AM Dive (7:30-8:30 AM depending on hotel location).
Certified Divers only. MUST show proof of certification to dive.
480true
dots
bottomright
300true
true
800none
5000
fade
false
60
bottom
30


5000
fade
false
60
bottom
30


5000
fade
false
60
bottom
30


5000
fade
false
60
bottom
30


5000
fade
false
60
bottom
30


5000
fade
false
60
bottom
30


5000
fade
false
60
bottom
30


5000
fade
false
60
bottom
30


5000
fade
false
60
bottom
30


5000
fade
false
60
bottom
30


5000
fade
false
60
bottom
30


5000
fade
false
60
bottom
30


5000
fade
false
60
bottom
30


5000
fade
false
60
bottom
30


5000
fade
false
60
bottom
30


5000
fade
false
60
bottom
30


5000
fade
false
60
bottom
30