2 and 3 Bedroom Villas At Villas Sol Resort
2 and 3 Bedroom Villas At Villas Sol Resort. Take your choice of all Inclusive, Three Meals Daily, Snacks, Drinks & Alcoholic Beverages for your entire stay or just the days you choose. There are 2 mini marts on the property and a super market nearby and you have a full kitchen
Two Bedroom Villas
New renovated 2 and 3 Bedroom Villas At Villas Sol Resort in Playa Hermosa Guanacaste Fully equipped with one double bed per bedroom, full kitchen, cooking utensils, dishes and silverware for up to six people
Three Bedroom Villas
New renovated 2 and 3 Bedroom Villas At Villas Sol Resort in Playa Hermosa Guanacaste Costa Rica Fully equipped 3 bedroom villa, with one double bed per room, two bathrooms, one with bath tub and shower and one with shower only, both with hairdryer; living & dinning room area, fully equipped kitchen for up to 8 people.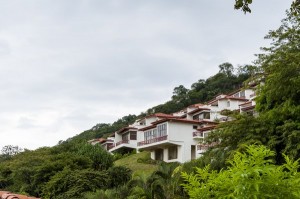 To See A Short Video Clip About The Property:  CLICK HERE
Amenities
Wake-Up Service
All Guest Rooms and Villas are Smoke-Free
Dry Cleaning & Laundry Service (fee)
Home Alarm Clock Radios (iPod ready)
Cable and Local Television Channel
Mini-Bar
Hair Dryer
Coffee Maker
18″ Digital Safe Deposit Boxes
Wireless Internet Access (Fee)
Business Center
Souvenir Shop
Spa
Fitness Center
Convenience Store
Beach Club
Scuba diving & adventure tours
Car Rental Service
Bill Beard's has daily scuba diving, sport fishing, sailing/snorkeling/sunset cruise, soft, medium and extreme adventure and much more from the resort. Let us do your complete package from start to finish in 2 and 3 Bedroom Villas At Villas Sol Resort and save you a lot of stress and money while getting you the vacation you want. This is the perfect place for family vacation and low budget honeymoons. You may choose the all inclusive package at the resort for as many days as you wish or not at all as you have a complete kitchen and a super market nearby and 2 mini marts on the property.
To See Adventure Tours Bill Beard's Offers Daily from The Villas: CLICK HERE
468
true
dots
bottomright
264
true
true
800
none

To see all the adventure tours that Bill Beard's operates in Costa Rica: CLICK HERE
Bill Beard's Costa Rica has privately escorted tours and first class accommodations  throughout the country that may be added to other packages.
We also offer world class adventure tours, scuba diving, surfing, sailing and fishing. To see dive sites: GO HERE

We arrange everything in advance, so you can relax and enjoy your vacation.
For single, triple, quad or group rates, contact our agents.
Our Reservation Office Is Located In La Fortuna, Costa Rica In The Shadow Of Arenal Volcano, Near The World Famous Hot Springs.
For Reservations & Information
Contact Our Office At 877 853-0538 or 954 453-5044 M – Sat., 9 – 9 ET
2 & 3 Bedroom Villas at Villas Sol Hotel and Beach Resort Costa Rica