2018 Costa Rica Specials
2018 Costa Rica Specials – Great Costa Rica Scuba Diving and Adventure Specials for Fall 2017 and Spring and Fall 2018. Packages for divers and non-divers as well. Groups get 10th person FREE with 9 Adults paying for same package!!! Diving has been outstanding with lots of manta rays, sharks, cow nose rays, spotted eagle rays, schooling fish, humpback whales in great numbers and an occasional whale shark.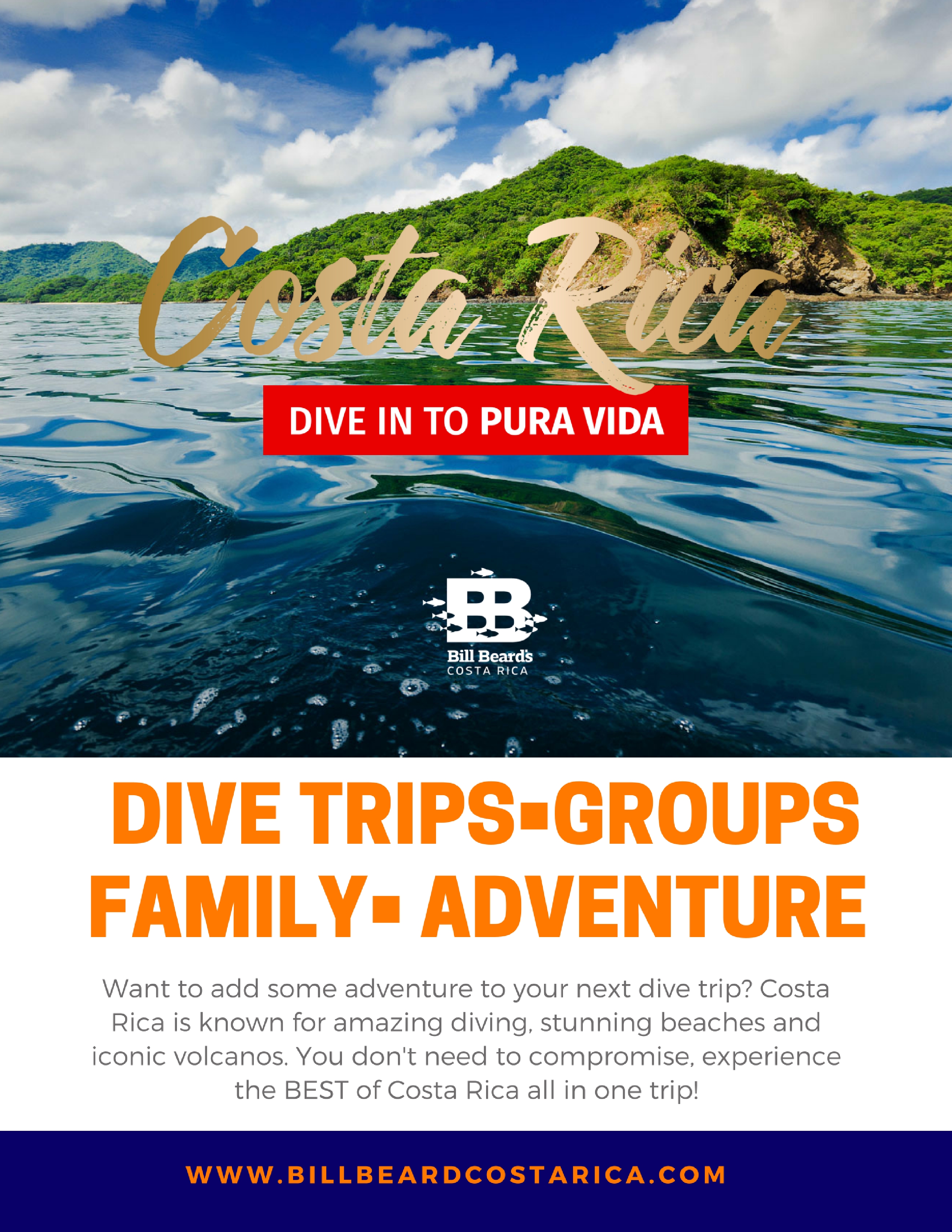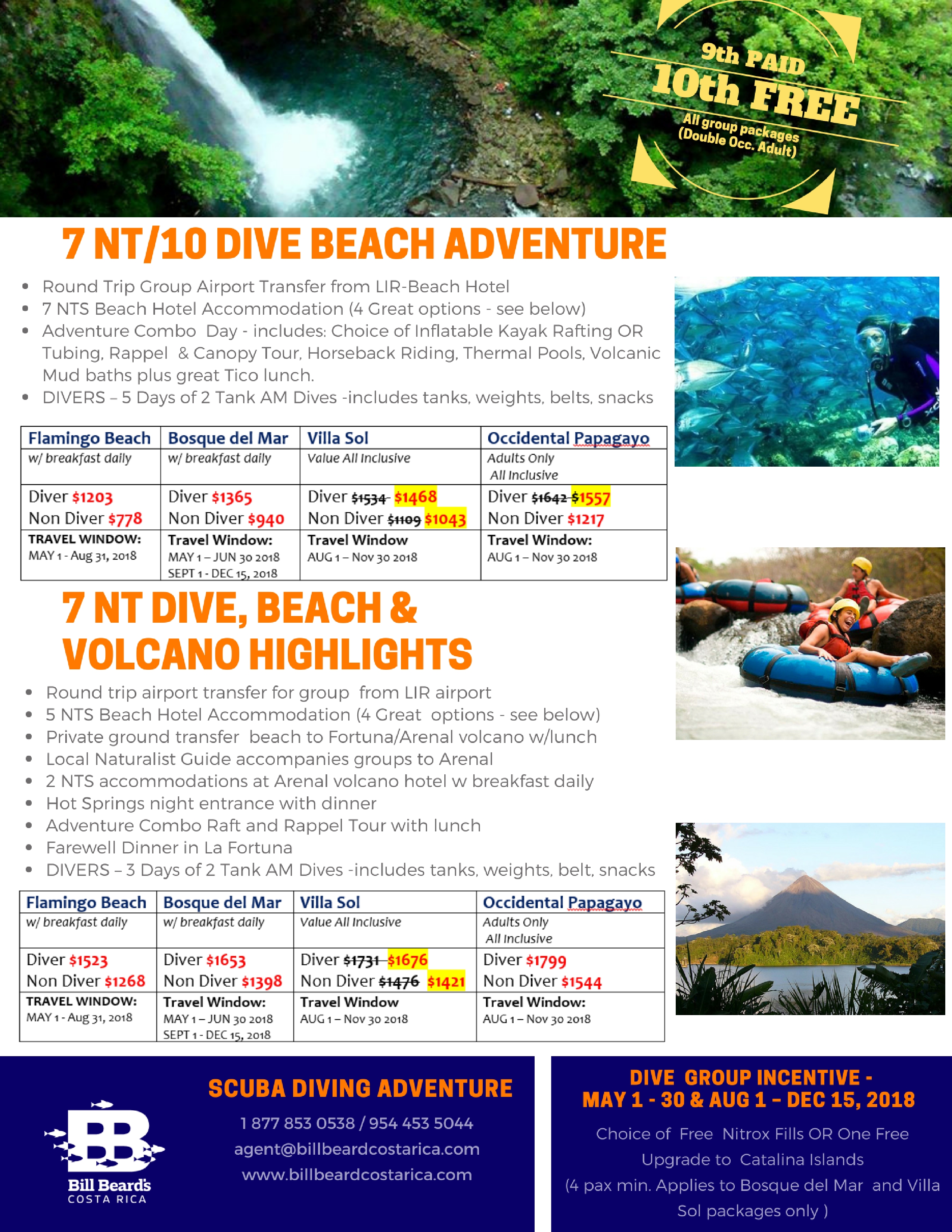 Sublimely beautiful Costa Rica has something for everyone. The treats range from exciting adventure to leisurely relaxation, and everything in between that we can add to your diving package. Furthermore, tourists can sample the laid-back national lifestyle that ticos (the name the Costa Ricans call themselves) refer to as 'Pura Vida' – 'pure life': no stress, no hassle. All this, combined with unsurpassed natural beauty and a developed and accommodating tourist industry, makes Costa Rica a wonderful place to visit and vacation.

See Our 23 Minute Video Alll About Costa Rica, Scuba Diving & Adventure: SEA HERE

For Reservations & Information

Contact Our Office At 877 853-0538 or 954 453-5044 M – Sat., 9 – 9 ET
Sign up for our Latest Newsletter & Adventure Travel Deals
Get Connected And Stay Up To Date With Bill Beard's
Like Us On Facebook
Follow Us On Twitter
Watch Us On YouTube
Connect On LinkedIn
Check Us Out On TripAdvisor
IMPORTANT NOTE – Please be advised that every reasonable effort has been made to keep all prices up to date and free of errors or omissions. Prices and policies from our vendors and the Costa Rican government are subject to change without notice. Invoices will be issued at the time of booking to confirm all final rates and offers.
2018 Costa Rica Specials