Best Adventure Tours In Costa Rica
Best Adventure Tours In Costa Rica – The best adventure tours in Costa Rica just happen to be the most popular. The savvy traveler usually does a lot of research before going to another country to find out which are the safest, most fun, exciting, easily accessible, best value and may be enjoyed by all the members of their party. So it's easy to see why the most popular tours also end up being the "best adventure tours". Of course there are always exceptions and that's where Bill Beard's and their team of professionals comes in. Our office is in La Fortuna, Costa Rica and we are available Monday thru Saturday to answer any and all questions you have and handle all your booking from start to finish.
NOTE: Most of the adventure tours are available in various areas of the country. Once we know which area you prefer we can go about setting you up with the tours you wish in the area where you will be.
Costa Rica Adventure Tours By Area
This is the list of all the best adventure tours in all areas of Costa Rica with Bill Beard's.

See the tour list in the specific region or area that you will be visiting: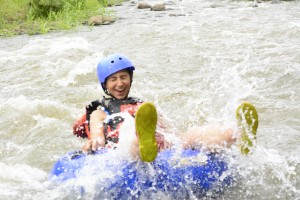 See All Tours That Bill Beard's Operates Throughout The Country
Hotel and Resort List in Costa Rica by Bill Beard's.  They are Listed by area for your Convenience. These are the hotels we favor in our vacation packages and can include one, two or more in your itinerary. We have accommodations to suit your taste, needs and budget
See All Hotels & Resorts

See the Hotels and Resorts in each region or area that you will be visiting:
See all the Hotels & Resorts That Bill Beard's recommends throughout the country
Bill Beard's Costa Rica has privately escorted tours and first class accommodations throughout the country that may be added to other packages.
We also offer world class adventure tours, scuba diving, snorkeling, surfing, sailing and fishing.
We arrange everything in advance, so you can relax and enjoy your vacation.
For larger units & group rates, contact our agents.
468
true
dots
bottomright
264
true
true
800
none

Our Reservation Office Is Located In La Fortuna, Costa Rica In The Shadow Of Arenal Volcano, behind the Catholic Church, Near The World Famous Hot Springs.
For Reservations & Information
Contact Our Office At 877 853-0538 or 954 453-5044 M – Sat., 9 – 9 ET
Sign up for our Latest Newsletter & Adventure Travel Deals
Best Adventure Tours In Costa Rica