Bill Beard's Costa Rica Welcomes Diving For Life 2015
Bill Beard's Costa Rica Welcomes Diving For Life 2015 (DFL)
Diving For Life 2015 Visiting Costa Rica. The 24th Anniversary of Diving For Life (2015) will be held at the Flamingo Beach Resort and Spa in Guanacaste, Costa Rica: September 26 – October 3, 2015
Escape to the warmth and intimacy of the Flamingo Beach Resort, a stunning oasis of unspoiled natural beauty and limitless recreation. This exquisite resort, reserved exclusively for this Diving for Life event, has been noted by Costa Rica gay travel guides for its welcoming ambiance and genuine "pura vida" hospitality – everyone is made to feel that our paradise is their own.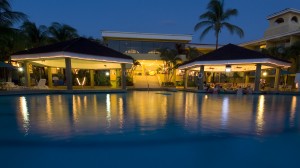 Diving For Life is a tax exempt, not for profit organization that sponsors The International Gay and Lesbian SCUBA Jamboree. All proceeds from the Jamboree are donated to charitable organizations that support the health concerns of the GLBTT community.
For more information or to contact Diving For Life, please visit www.divingforlife.org  or e-mail at:   DFL2015@divingforlife.org
2015 COSTA RICA DIVING FOR LIFE TRIP PACKAGE INCLUDES:
7 nights' air conditioned accommodations
Airport transfers – from/to Liberia Airport (LIR)
3 unlimited buffet meals daily, plus made to order menu options
All well / non-premium alcoholic beverages, spirits and soft drinks
2 single-tank boat dives per day Sunday through Friday
Weights and weight belt
Traditional Costa Rican welcome drink

Free wireless internet throughout the resort and in all rooms
Three themed parties
Shuttle service to/from the famed Tamarindo town and beach community
Use of: tennis and basketball courts; Game Center, featuring ping-pong, foosball, and billiards; and a mini movie theater with 3 shows daily
24 hour gym access
15% discount at OnZen Spa
Tips for dive staff, restaurant staff, bar staff, maids and hotel staff
NOT INCLUDED IN THE DIVING FOR LIFE PACKAGE: Premium alcoholic beverages; additional activities and excursions not listed in the DFL Trip Package above.
Bill Beard's Costa Rica is excited to welcome Diving For Life to Costa Rica.  We are pleased to offer travel assistance and additional land tour packages for extending your Diving For Life vacation in Costa Rica.  We offer packages to add-on just before the start of DFL or directly after DFL.
Bill Beard's Costa Rica has been operating scuba diving and adventure tours in Costa Rica as travel specialists since 1970. They assemble packages, with or without air for diving, fishing, surfing, as well as soft, moderate or extreme adventure tours, transportation and accommodations throughout the country. If you are looking to extend your adventure to relax on other beaches, explore the jungles, zip line through the canopy, see the volcanos, swim in the waterfalls, ride the rapids or explore any of the other natural wonders of Costa Rica, Bill Beard's can help make that happen.
Bill Beard's has agreed to offer DFL participants travel assistance for air travel as well as create special discounted pre- and post-DFL add-on trips. Additionally when you book one of these discounted add-on packages, Bill Beard's will donate money to DFL to help the charities which we support.
We have put together four exciting tours to Arenal Volcano and Monteverde Cloud Forest with adventures and hot springs, that may be added to you itinerary.  These add-on packages range from 3 to 5 days to extend your time in Costa Rica.  If you would like to create a more customized package, Bill Beard's will be happy to work with you.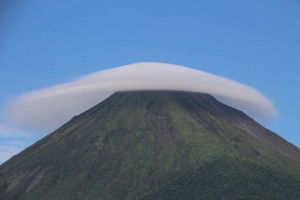 Five Days & Four Nights Volcano – Cloud Forest – Adventure Add On
The Arenal region is known for its lush, gorgeous gardens and hot springs that are sure to rejuvenate and replenish any spirit, but on this holiday adventure you will visit not just one, but two of the local Hot Springs.
https://billbeardcostarica.com/volcano-cloud-forest-adventure-add-on-5-days-4-nights/
Four Days & Three Nights Volcano – Hot Springs – Adventure Add On
You will feel like a kid as you zip through the trees like George of the Jungle, swing on a rope like Tarzan, kayak on Lake Arenal and rappel down canyon walls, and ride the white water rapids of the tropical rivers.
https://billbeardcostarica.com/arenal-volcano-hot-springs-adventure-add-on-4-days-3-nights/
Three Days & Two Nights Volcano – Hot Springs _ Adventure Add On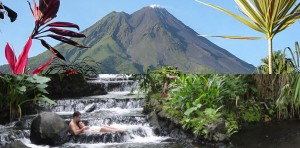 Enjoy a visit to these two fantastic highlights. The Arenal Volcano is one of Costa Ricas most famous natural features. Mostly surrounded by primary rainforest the area is a center for adventure activities such as hiking, birding, kayaking, rafting, canopy, hot springs, wildlife trips and much more.
https://billbeardcostarica.com/arenal-volcano-hot-springs-adventure-add-on-3-days-2-nights/
Three Days & Two Night At Monteverde Cloud Forest Preserve
Founded in 1954 by Quaker's, this unique area offers pristine, serene surroundings. Set in the Cloud Forest, the Monteverde & Santa Elena Reserves are home to some of the most coveted birds on any birders list – the Resplendent Quetzal, the Bell Bird and dozens of varieties of hummingbirds. https://billbeardcostarica.com/packages/monteverde-lodge-cloud-forest-add-on-package/
To see all the other adventure tours that Bill Beard's operates in the Flamingo Beach area: CLICK HERE
480
true
dots
bottomright
300
true
true
800
none

To see all the other adventure tours that Bill Beard's operates throughout Costa Rica: CLICK HERE
Bill Beard's Costa Rica has privately escorted tours and first class accommodations  throughout the country that may be added to other packages.
We also offer world class adventure tours, scuba diving, surfing, sailing and fishing.
We arrange everything in advance, so you can relax and enjoy your vacation.
Our Reservation Office Is Located In La Fortuna, Costa Rica In The Shadow Of Aenal Volcano, behind the Catholic Church, Near The World Famous Hot Springs.
For Reservations & Information
Contact Our Office At 877 853-0538 or 954 453-5044 M – Sat., 9 – 9 ET
Sign up for our Latest Newsletter & Adventure Travel Deals
Bill Beard's Costa Rica Welcomes Diving For Life 2015