Cocos Island, Cano Island & Bat Island Liveaboard Mainland Packages &Tours
Cocos Island, Cano Island & Bat Island Liveaboard Mainland Packages & Tours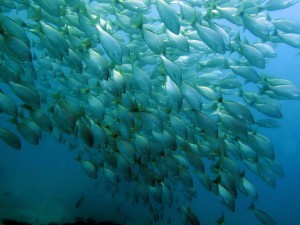 PRE-TOUR ADD-ON PACKAGES (Begin in SAN JOSE):

POST-TOUR ADD-ON PACKAGES (Begin in PUNTARENAS):
ONE DAY ADVENTURES FROM SAN JOSE
---
NON REFUNDABLE BOOKING DEPOSIT of $100 PP  DUE AT TIME OF RESERVATION
AIRPORT TRANSFERS ARE BASED ON ONE TRANSFER PER GROUP TRAVELING ON SAME FLIGHT (FOR ARRIVAL AND DEPARTURE)
IF ALL MEMBERS OF GROUP ARE NOT TRAVELING ON THE SAME FLIGHT(S), THEY MUST BOOK AND PREPAY FOR ADDITIONAL TRANSFER(S)
IF TRAVELING WITH ANYONE UNDER AGE OF 12 THERE WILL BE SLIGHT MODIFICATIONS TO TOUR DUE TO MIN AGE REQUIRED FOR WHITE WATER RIVER RAFTING (CLASS III-IV).
IF ANY MEMBER OF GROUP IS UNDER AGE 12, ENTIRE GROUP WILL WHITE WATER RAFT (CLASS II-III)
IF ANY MEMBER OF GROUP IS UNDER AGE 8, ENTIRE GROUP WILL DO ALTERNATE TOUR TO ONE OF THE FOLLOWING:
– SAFARI FLOAT TRIP
– LA PAZ WATERFALL GARDENS
RATES ARE SUBJECT TO CHANGE WITHOUT NOTICE, IF COSTA RICAN GOVERNMENT INCREASES TOURISM OR HOTEL TAXES, AND THESE CHARGES WILL BE PASSED ON TO TRAVELERS. o IT IS YOUR RESPONSIBILITY TO NOTIFY AND COLLECT THESE ADDITIONAL CHARGES

Restrictions

PACKAGE AVAILABLE DURING CHRISTMAS OR NEW YEAR'S WEEKS ON REQUEST ONLY AND MUST BE QUOTED SEPARATELY
DAY TOURS  MAY  REQUIRE  TWO  PERSON MINIMUM TO  RUN.  PLEASE  CONSULT AVAILABILITY
– 3 Days – 2 Nights (2 Nts San Jose) SJ2A-S2
– 3 Days – 2 Nights (2 Nts San Jose) SJ2N-S2
– 3 Days – 2 Nights (1 Nt San Jose, 1 Nt Arenal) SJ2N-S1F1
– 3 Days – 2 Nights (1 Nt San Jose, 1 Nt Arenal) SJ2-S1F1

– 4 Days – 3 Nights  (1 Nt San Jose, 2 Nts Arenal) SJ3A-S1F2
– 5 Days – 4 Nights  (1 Nt San Jose, 2 Nts Arenal, 1 Nt Monteverde) SJ4N-S1F2M1
To see all the other adventure tours that Bill Beard's operates in Costa Rica: CLICK HERE
Bill Beard's Costa Rica has privately escorted tours and first class accommodations  throughout the country that may be added to other packages.
We also offer world class adventure tours, scuba diving, surfing, sailing and fishing.
We arrange everything in advance, so you can relax and enjoy your vacation.
Our Reservation Office Is Located In La Fortuna, Costa Rica In The Shadow Of Arenal Volcano, behind the Catholic Church, Near The World Famous Hot Springs.
For Reservations & Information

Contact Our Office At 877 853-0538 or 954 453-5044 M – Sat., 9 – 9 ET
Sign up for our Latest Newsletter & Adventure Travel Deals
IMPORTANT NOTE – Please be advised that every reasonable effort has been made to keep all prices up to date and free of errors or omissions. Prices and policies from our vendors and the Costa Rican government are subject to change without notice. Invoices will be issued at the time of booking to confirm all final rates and offers.