Copa De Arbol Beach and Rainforest Resort
This Is The Costa Rica Of Your Dreams
Copa De Arbol Beach and Rainforest Resort is a luxury beachfront  eco- resort set among 70 acres of pristine  rainforest reserve. The resort is located in Southern Pacific Costa Rica on the Osa Peninsula, perfectly situated between Drake Bay and the Corcovado National Park in an area known as "Caletas" (small coves).
This area of the Osa Peninsula is accessible by boat only and is one of the most remote and untouched places on Costa Rica's entire Pacific coastline. The luxurious Drake Bay resort accommodations sit near the ocean, immersed in the rainforest for an experience you won't forget.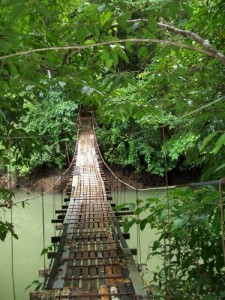 During your stay, you will be surrounded by the diverse melody of the tropical rainforest and peaceful rhythm of the ocean. White-faced monkeys swing from the trees while toucans and scarlet macaws circle overhead. Endless small coves and beaches, fresh-water lagoons, and miles of hiking trails that wind through the rainforest make this the perfect spot to simply relax  all day or embark on an eco-adventure experience second to none.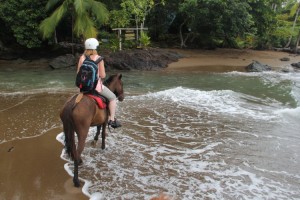 What sets Copa De Arbol apart from other Drake Bay hotels:
100% commitment to exceptional customer service & attention to detail
34 person staff to accommodate a maximum of 30 guests
Beachfront 4 level infinity pool & Jacuzzi
Fully appointed, beachfront open air bar / restaurant
Very private boat access only location, 2 miles west of Drake Bay
Luxury air conditioned private cabins just a stone's throw from the Beach
Tours That Bill Beard's Operates Daily In This Southwest Pacific Ocean Area: LEARN MORE
To see all the other adventure tours that Bill Beard's operates Throughout Costa Rica: CLICK HERE
Bill Beard's Costa Rica has privately escorted tours and first class accommodations throughout the country that may be added to other packages.
We also offer world class adventure tours, scuba diving, snorkeling, surfing, sailing and fishing.
We arrange everything in advance, so you can relax and enjoy your vacation.
For single, triple, quad or group rates, contact our agents.
Our Reservation Office Is Located In La Fortuna, Costa Rica In The Shadow Of Arenal Volcano, behind the Catholic Church, Near The World Famous Hot Springs.
For Reservations & Information
Contact Our Office At 877 853-0538 or 954 453-5044 M – Sat., 9 – 9 ET
Sign up for our Latest Newsletter & Adventure Travel Deals
Copa De Arbol Beach and Rainforest Resort