Costa Rica Giveaway Prize Winners
 THANK YOU
for visiting our booth or attending our seminar
at Beneath The Sea in Secaucus, N. J.

PLAN TO ATTEND OUR FUTURE SEMINARS
SO YOU CAN BE A WINNER!
Attending our seminars gives participants a phenomenal opportunity to win.
Winner this year had a 1 in 31 chance of winning the seminar prize!
Other participants won Costa Rican coffee.

BILL BEARD'S COSTA RICA
BENEATH THE SEA BOOTH SIGN UP
GRAND PRIZE WINNER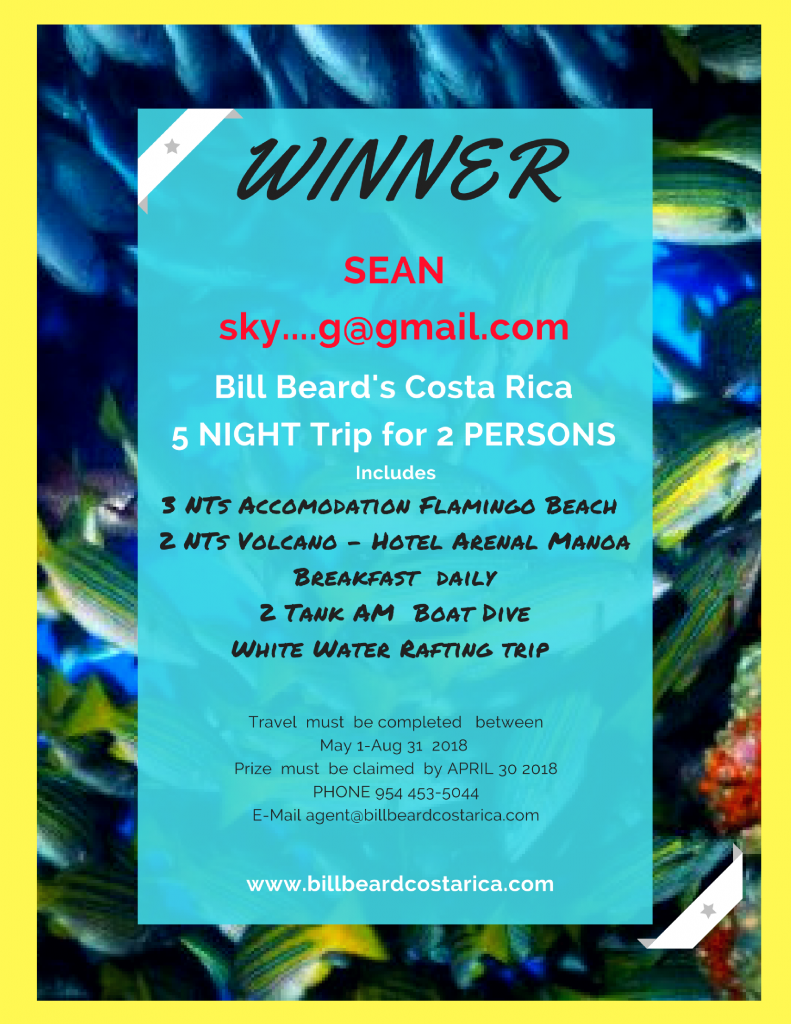 BILL BEARD'S COSTA RICA
SEMINAR PRIZE WINNER
PHONE 954 453-5044
For Reservations & Available Dates
E-Mail agent@billbeardcostarica.com