Diamante Adventure Park
Diamante  Adventure Park is located in Guanacaste, Costa Rica next to the North West Pacific Ocean, the adventure center's convenient oceanfront location offers the most unique and exciting Zip Line course featuring the longest dual-line in the Country. It is also home to a renowned Animal Sanctuary.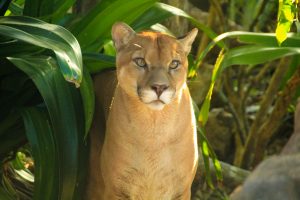 The Animal Sanctuary at  Diamante  Adventure Park is Guanacaste's largest. The Sanctuary is home to the largest variety of species in one location. The habitats are designed to provide a natural setting for the animals while allowing guests to interact and enjoy up safe viewing, up close. These animals are rescued by MINAE, the Costa Rican Ministry of Wildlife and include sloths, monkeys, jaguars, toucans, pumas, crocodiles, snakes and more. The Sanctuary is home to a world-class wildcat habitat, butterfly observatory and sloth habitats with both two and three toed sloths.                                   $38 Per Person 2017 – $48 2018 price.
Make Your  Animal  Rescue  Experience  a Private Hands On  Guided  Walk  With An Expert  Naturalist Guide –  Add  $40  per person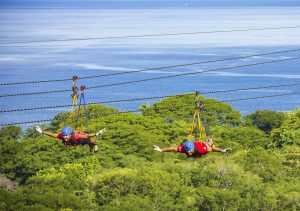 The High Adrenalin Zip Line course delivers the longest ride time and features a nearly mile long Superman line, a free fall "Quick Jump" and a Tarzan Swing. The Zip Line is designed and engineered for safety and loads of fun. Built according to ACCT standards Diamante  Adventure Park Zip Line is Costa Rica's must do experience. The team of trained guides and state-of-the–art equipment enhances the entire experience.
$68 Per Person 2017 – $78 2018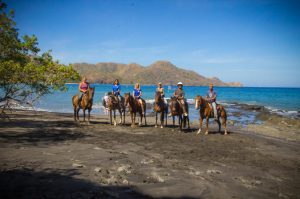 Here you can also enjoy horseback riding . $48 Per Person 2017 – $58 2018 – Many have dreamed of riding a horse on an exoctic Pacific Ocean beach and here is your opportunity while gazing at the gorgeous Gulf of Papagayo and all the islands. With hundreds of acres to explore you never have to leave the property. Other activities available include; botanical garden, stand up paddle, kayaking, snorkeling and walking trails. 

$48 Per Person 2017 – $58 2018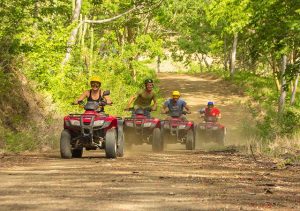 Experience it all with a full day adventure pass
$98 Per Person 2017 2017 – $118 2018
• Animal Rescue Sanctuary
• Zip Line, Superman, Quick Jump & Tarzan
• Hanging Bridge over Crocodiles
• Lunch
• Beach Activities, SUP, Kayaks & Snorkeling
ATV's One Hour Tour $$58 Per Person Single Rider 2017 – $$68 2018
468
true
dots
bottomright
264
true
true
800
none

For more tours available in this area of Guanacaste: CLICK HERE
To see all the other adventure tours that Bill Beard's operates in Costa Rica: CLICK HERE
Bill Beard's Costa Rica has privately escorted tours and first class accommodations  throughout the country that may be added to other packages.
We also offer world class adventure tours, scuba diving, surfing, sailing and fishing.
We arrange everything in advance, so you can relax and enjoy your vacation.
Our Reservation Office Is Located In La Fortuna, Costa Rica In The Shadow Of Arenal Volcano, behind the Catholic Church, Near The World Famous Hot Springs.
For Reservations & Information

Contact Our Office At 877 853-0538 or 954 453-5044 M – Sat., 9 – 9 ET
Sign up for our Latest Newsletter & Adventure Travel Deals
To Get Connected And Stay Up To Date With Bill Beard's
Like Us On Facebook
Follow Us On Twitter
Watch Us On YouTube
Connect On LinkedIn
IMPORTANT NOTE – Please be advised that every reasonable effort has been made to keep all prices up to date and free of errors or omissions. Prices and policies from our vendors and the Costa Rican government are subject to change without notice. Invoices will be issued at the time of booking to confirm all final rates and offers.
Diamante  Adventure Park