Diria Coffee And Guaitil Pottery Tour
Diria Coffee And Guaitil Pottery Tour:  Here you will find the best Coffee tour in the area of Guanacaste. This is a working coffee farm and you will be able to see coffee being grown through the processing
480
true
dots
bottomright
300
true
true
800
none

This is only available as a private tour. Eight or more guest will have a special cultural show that is delightful.
After lunch you'll visit Guaitil, where you will learn the rich cultural history of this craft and watch as local artisans show you make pottery employing traditional methods that have been handed down for generations.
Today, the communities of Guaitil and the neighboring town of San Vicente are dedicated to preserving the Chorotega culture by making pottery using the same methods and materials as their ancestors.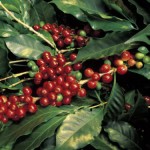 Many families in the tiny village of Guaitil eke out a living by making pottery out of their home. Most of the residents are descendants of the Chorotega Indians who lived in western Costa Rica before the Spanish came to settle in the country.
Be sure to bring some money to purchase some of this beautiful artwork, which you are sure to enjoy for years.
Includes
   Transportation to and from hotel
   Lunch.
Diria Coffee Tour
Guaitil Pottery Tour
Private Tour Info – Valid Dates December 15, 2016
 Tour Rates: $ 194 Per person  –  Minimum of 2 persons,
3 Persons $146,
4 Persons $136,
5 Persons $119,
6+ Persons $108, Children 0 – 3 $93. 4 – 11 $98.
Per Person Price
Private Transportation
Duration: 8.5 hours
Schedule: Departs daily at 7:30am and returns at 4:00pm
Requirements: No Minimum age:
What to bring
 Comfortable clothes & shoes – hat or visor
Sunscreen
Insect repellent
Great Tours Offered In This Area By Bill Beard's: LEARN MORE
Adventure tours that Bill Beard's operates throughout Costa Rica: GO HERE
Bill Beard's Costa Rica has privately escorted tours and first class accommodations  throughout the country that may be added to other packages.
We also offer world class adventure tours, scuba diving, snorkeling, surfing, sailing and fishing.
We arrange everything in advance, so you can relax and enjoy your vacation.
For single, triple, quad or group rates, contact our agents.
Our Reservation Office Is Located In La Fortuna, Costa Rica In The Shadow Of Arenal Volcano,
behind the Catholic Church, Near The World Famous Hot Springs.
For Reservations & Information
Contact Our Office At 877 853-0538 or 954 453-5044 M – Sat., 9 – 9 ET
Sign up for our Latest Newsletter & Adventure Travel Deals
Diria Coffee And Guaitil Pottery Tour
Effective July 1, 2015 – IMPORTANT NOTE – Please be advised that every reasonable effort has been made to keep all prices up to date and free of errors or omissions.  Prices and policies from our vendors and the Costa Rican government are subject to change without notice. Invoices will be issued at the time of booking to confirm all final rates and offers.