Four In One Adventure Tour
Four In One Adventure Tour. Enjoy four of the best tours in Guanacaste, Northwest Pacific area of Costa Rica.
Tempisque Motorized River Boat Tour For Wildlife Observation.
Diria Coffee Tour is a working plantation and co-op coffee processing plan for 70 coffee farms in the area.
Guaitil Pottery Making and Cultural Tour Where The Pottery Is Hand Made The way It Has Been For 200 years.
Congo Train Zip Line Canopy Tour Is one Of The Most Exciting & Fun Zip Line In All Of Costa Rica
Enjoy Tempisque River  with a scenic drive past papaya and melon fields where you will board motorized river canal bats and cruise the Tempisque River and the Palo Verde River where the two rivers converge.
Drive through towns with names you may have heard before – Los Angeles, Filadelfia, Santa Cruz – but are much different than the ones you may know. Quick stop for bathroom break, where bottled beverages may be purchased to take on the boat with you before we start our tour to the Tempisque River.
A trip along the Tempisque and Bebedero Rivers in motorized boats will take you to Palo Verde National Park where mangroves abound. The best bird watching for aquatic species if round right here, as the park is favored by many migratory birds as they escape the cold winters in North and South America. Look closely for the broad billed heron as they are nocturnal and sleep in the bushes along the river bank.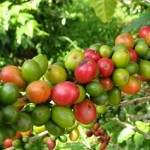 Diria Coffee: Here you will find the best Coffee tour in the area of Guanacaste. This is a working coffee farm and you will be able to see coffee being grown through the processing.  Eight or more guest will have a special cultural show that is delightful.
Guaitil Pottery Cultural Tour – The communities of Guaitil and the neighboring town of San Vicente are dedicated to preserving the Chorotega culture by making pottery using the same methods and materials as their ancestors. The pottery-town villagers earn most of their income from the pottery they sell to tourists and area hotels.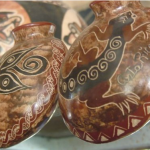 Many families in the tiny village of Guaitil eke out a living by making pottery out of their home.
Most of the residents are descendants of the Chorotega Indians who lived in western Costa Rica before the Spanish came to settle in the country.
Be sure to bring some money to purchase some of this beautiful artwork, which you are sure to enjoy for years.
"The community is very close and we all know each other" Santiago says. "We are connected because we all have the same job."

Zip Line Congo Tree Top Canopy Tour: Come and get your adrenalin pumping and enjoy the beauty of the forest and wildlife.  The Canopy total tour lasts about 3 hours. This is a truly exhilarating and exciting experience as you fly over and through the tree tops. If you're lucky, the Howler Monkeys will come out and see you zip by during a part of the canopy.
Guides will accompany young children and if necessary older adults. Age and weight are generally not a factor.
Pickup at your Beach Hotel
Playa Hermosa & Ocotal
AM Tour Pick up Time: Approx 8:00 AM
AFTERNOON Tour Pick up Time: 1:30 PM (PRIVATE TOUR ONLY)
Drive time approx 1 Hr -30 mins
Flamingo, Tamarindo, Conchal
AM Tour Pick up Time: Approx 8:00 AM
Includes
   Private Transportation & Naturalist Guide
   Boat Tour, Coffee Tour, Coffee Tour, Zip Line
   Lunch
Tour Info – Valid Dates December 15, 2016
   Tour Rates:$ 271 Per person  –  Minimum of 2 persons
   Private Transportation
   Duration: 8.5 Hours
   Schedule: Departs daily at 7:30am and returns at 4:00pm
   Requirements: No Minimum Age
Additional Tour Info
$224 pp 3 Person Price
$214 pp 4 Person Price
$197 pp 5 Person Price
$186 pp 6+ Persons – Children 0 – 3 $148 – 5 – 11 $162
Prices are per person for pickup from Playa Hermosa, Playa Panama, Flamingo, Playa del Coco, Ocotal area hotels ONLY
Add $10 Per Person for pickup from RIU, Four Seasons, Allegro, Hilton, Tamarindo, Hacienda Pinilla and JW Marriott
Transportation Private
Duration: 8.5 hours
Schedule: Departs daily at 7:30am and returns at 4:00pm
Requirements: No Minimum age:
What to bring
 Comfortable clothes – hat or visor
Money for Artwork & Coffee
Sunscreen, insect repellent
468
true
dots
bottomright
264
true
true
800
none

Great Tours Offered In This Area By Bill Beard's: LEARN MORE
Adventure tours that Bill Beard's operates throughout Costa Rica: GO HERE
Bill Beard's Costa Rica has privately escorted tours and first class accommodations  throughout the country that may be added to other packages.
We also offer world class adventure tours, scuba diving, snorkeling, surfing, sailing and fishing.
We arrange everything in advance, so you can relax and enjoy your vacation.
For single, triple, quad or group rates, contact our agents.
Our Reservation Office Is Located In La Fortuna, Costa Rica In The Shadow Of Arenal Volcano,
behind the Catholic Church, Near The World Famous Hot Springs.
For Reservations & Information
Contact Our Office At 877 853-0538 or 954 453-5044 M – Sat., 9 – 9 ET
Sign up for our Latest Newsletter & Adventure Travel Deals
Guaitil Pottery Cultural Tour Costa Rica
Effective July 1, 2015 – IMPORTANT NOTE – Please be advised that every reasonable effort has been made to keep all prices up to date and free of errors or omissions.  Prices and policies from our vendors and the Costa Rican government are subject to change without notice. Invoices will be issued at the time of booking to confirm all final rates and offers.