Lost Iguana Resort And Spa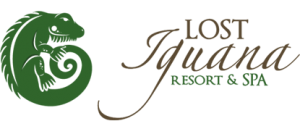 Nested in the Costa Rican jungle, Lost Iguana Resort And Spa is a stunning nature inspired hotel located in 120 acres of preserved rainforest and home to the most fascinating biodiversity. The hotel has 42 hillside rooms, each with a stunning private view of Arenal Volcano and doorstep access to the jungle from every area. There´s a river that crosses the property and we have two private trails that take you deep into the rain-forest for a one or two hour hike. When wandering around you can see the flowering exotic plants, the most unusual species of birds, the playful creatures, and listen to the soothing sounds of nature. Nighttime brings jungle sounds, lightning bugs, and quiet, relaxing solitude. Whether you´re an adventurer, or just want to chill-out and relax in the middle of paradise, this is the perfect place for you.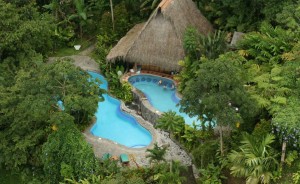 "The last word in jungle elegance"

The Lost Iguana Resort And Spa was created to give guests a private room surrounded by the beauty of the jungle and a perfect view of Volcano Arenal. Guests can enjoy hundreds of species of flowering plants, ferns, palms and numerous unusual birds and animals. Built on a mountainside, the rooms have direct views of the jungle and volcano. Club cars are always available to transport guests to any area on the property. Reception A wildlife guide works on site to answer questions, guide groups, or book tours. Complimentary wireless internet service and computers are available at the reception area.

The Arenal volcano in Costa Rica is located in the district of La Fortuna, San Carlos canton in the province of Alajuela. It has a height of 1,670 meters. The volcano is located within the Arenal Volcano National Park. He began his past and present period of activity in 1968, on July 29 at 7:30. Since then constantly emits gases and water vapor, with some explosions emission of pyroclastic materials and sometimes loud rumblings. For this and his frequent activity, make this the most active volcano in Costa Rica. It is one of the volcanoes of Costa Rica's known nationally and internationally and one of the most visited. Costa Rica receives more than 2 million foreign visitors per year and plays an important role in the local economy. Costa Rica has maintained strict environmental regulations to protect the beautiful and diverse ecosystem. Lost Iguana Resort is located next to Lake Arenal, overlooking the volcano.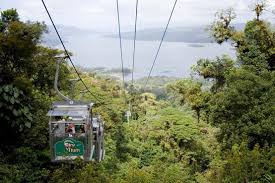 Adventure activities daily from Lost Iguana include zip lining, white water rafting, kayaking, hiking, ATV tours, horseback riding and much more with Bill Beard's Adventures.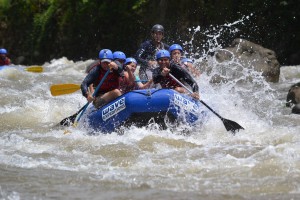 VILLAS JUNIOR SUITES
With lofty, light wooden ceilings and big opening windows framing an ESPECTACULAR view of the Arenal volcano, the Villas Junior Suites are in a secluded area with 4 villas that each have 2 bedrooms. All have perfect views of the volcano, and also views of the jungle. ( Rates based on quadruple occupancy and Buffet breakfast included)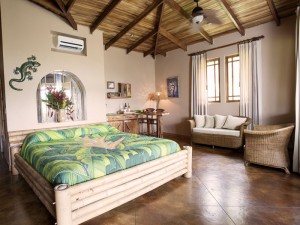 Includes
Master bedroom has a sitting area, and eating area with refrigerator, microwave and coffee service. Jacuzzi on large balcony / patio and open air lava rock shower in large bathroom. King bed. The connecting bedroom has a full bed, bunk bed, full bath and separate entrance door. The 2nd bedroom does not have a view of the volcano. Wifi available. All of our rooms are spacious and very comfortable. Each provided with a private patio or balcony, and everything you'll require to fulfill your needs while enjoying your visit to the rain forest.
Here are the adventure tours at Arenal Volcano that Bill Beard's offers daily from the Lost Iguana Resort And Spa:
Adventure tours that Bill Beard's operates throughout Costa Rica: LEARN MORE
Bill Beard's Costa Rica has privately escorted tours and first class accommodations  throughout the country that may be added to other packages.
We also offer world class adventure tours, scuba diving, snorkeling, surfing, sailing and fishing.
We arrange everything in advance, so you can relax and enjoy your vacation.
For single, triple, quad or group rates, contact our agents.
Our Reservation Office Is Located In La Fortuna, Costa Rica In The Shadow Of Arenal Volcano, behind the Catholic Church, Near The World Famous Hot Springs.
For Reservations & Information
Contact Our Office At 877 853-0538 or 954 453-5044 M – Sat., 9 – 9 ET

Sign up for our Latest Newsletter & Adventure Travel Vacations
Lost Iguana Resort And Spa