Nayara Springs Hotel In Arenal Costa Rica
Nayara Springs Hotel In Arenal Costa Rica
Nayara Springs Hotel In Arenal Costa Rica is a five star luxury boutique hotel & gardens that is widely recognized for providing premium luxury amenities and ultra-personalized service at surprisingly affordable rates. Located in the outskirts of the amazing Arenal Volcano, it is an oasis of tranquility, where guests can experience a profound and organic immersion with nature, while living in luxury at the same time.
# 1 Resort In Central & South America Four Years In A Row – Travel & Leisure Magazine August 2016
2017 Brides Honeymoon Awards: 6. Nayara Springs, Arenal Volcano National Park, Costa Rica
The adults-only resort is all about lush jungle views—with a side of volcano.
Surrounded by lush tropical rainforest, each one of our 50 spacious bungalows provide an exclusive, ultra-luxurious retreat. Each expansive bungalow (ranging from 855 to 1905 square feet) includes a secluded garden with an outdoor shower and a beautiful terrace overlooking the volcano with a private, intimate Jacuzzi for two.
Nayara Springs Hotel In Arenal Costa Rica is the perfect setting for a romantic escape. The Romantic Nayara package is designed to give you that and more: an exclusive, romantic getaway in a lush tropical rainforest complete with all the amenities of a luxury hotel. All casitas in our boutique hotel offer private balconies and Jacuzzis with spectacular volcano views to make your stay here the ultimate honeymoon experience.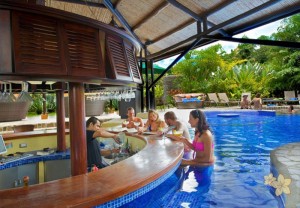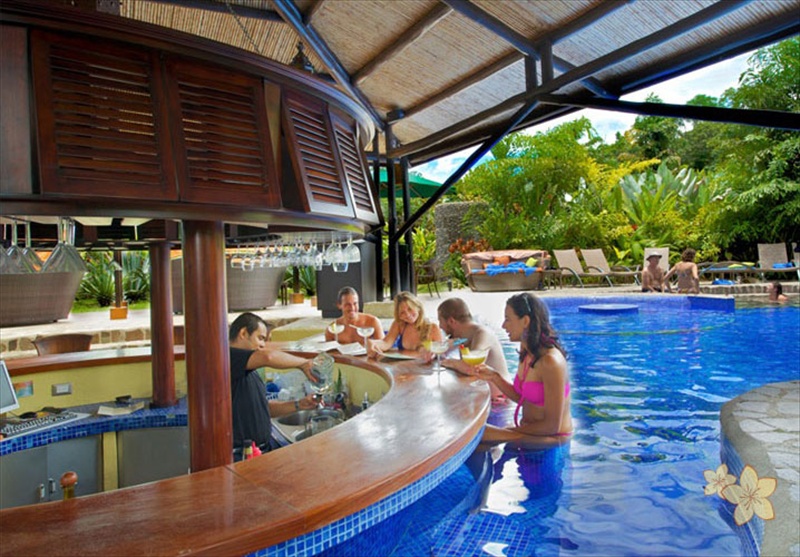 Enjoy a safari on the Peas Blancas River where you can observe monkeys, sloths, iguanas, turtles, crocodiles, and many bird spices; spend a day bathing in the Hot Springs and much more.
CLICK HERE to see all the adventure tours available daily from this hotel with Bill Beard's
468
true
dots
bottomright
264
true
true
800
none

To see all the adventure tours that Bill Beard's operates in Costa Rica: CLICK HERE
Bill Beard's Costa Rica has privately escorted tours and first class accommodations  throughout the country that may be added to other packages.
We also offer world class adventure tours, scuba diving, surfing, sailing and fishing.
We arrange everything in advance, so you can relax and enjoy your vacation.
For single, triple, quad or group rates, contact our agents.
Our Reservation Office Is Located In La Fortuna, Costa Rica In The Shadow Of Arenal Volcano, behind the Catholic Church, Near The World Famous Hot Springs.
For Reservations & Information
Contact Our Office At 877 853-0538 or 954 453-5044 M – Sat., 9 – 9 ET
Nayara Springs Hotel In Arenal Costa Rica