Poas Volcano National Park
Poas Volcano National Park
$65 Per Person (no meals) (San Jose)
Tours Departing from San Jose or Puntarenas*
*Additional fees will apply for pick up in Puntarenas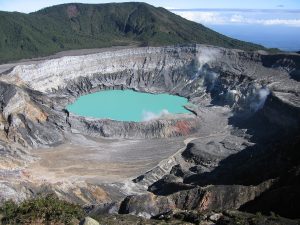 Situated in the province of Alajuela, Poás Volcano sits at approximately 2,700 meters above sea level. As it is only an hour and a half drive from downtown San Jose, the national park is a popular day trip destination for tourists from around the world. Scenic drive to top of Poas, one of world's widest accessible volcanic craters. Stand on edge, look down into bubbling blue cauldron. Currently Poas has active fumaroles in inner crater.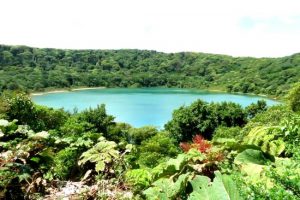 The second crater, Botos, has a crystal clear rain-fed lake surrounded by jungle and can reached by hiking through a dwarf cloud forest.
The Poás Volcano, is an active 2,708-metre stratovolcano in central Costa Rica and is located within Poas Volcano National Park. It has erupted 40 times since 1828, including April, 2017 when visitors and residents were evacuated.
Last eruption:
April 2017
Mountain range:
Cordillera Central
Did you know:
Poás volcano is a powerful symbol of the geothermal forces that formed Costa Rica.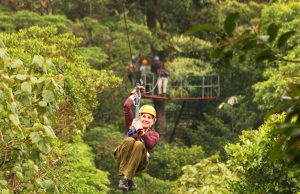 Sublimely beautiful Costa Rica has something for everyone. The treats range from exciting adventure to leisurely relaxation, and everything in between that we can add to your diving package. Furthermore, tourists can sample the laid-back national lifestyle that ticos (the name the Costa Ricans call themselves) refer to as 'Pura Vida' – 'pure life': no stress, no hassle. All this, combined with unsurpassed natural beauty and a developed and accommodating tourist industry, makes Costa Rica a wonderful place to visit and vacation.

See Our 23 Minute Video All About Costa Rica, Scuba Diving & Adventure: SEA HERE
To see all the adventure tours that Bill Beard's operates in Costa Rica: CLICK HERE
Bill Beard's Costa Rica has privately escorted tours and first class accommodations  throughout the country that may be added to other packages.
We also offer world class adventure tours, scuba diving, surfing, sailing and fishing.
We arrange everything in advance, so you can relax and enjoy your vacation.
For single, triple, quad or group rates, contact our agents.
Our Reservation Office Is Located In La Fortuna, Costa Rica In The Shadow Of Arenal Volcano, behind the Catholic Church, Near The World Famous Hot Springs.

For Reservations & Information

Contact Our Office At 877 853-0538 or 954 453-5044 M – Sat., 9 – 9 ET
Sign up for our Latest Newsletter & Adventure Travel Deals
Get Connected And Stay Up To Date With Bill Beard's
Like Us On Facebook
Follow Us On Twitter
Watch Us On YouTube
Connect On LinkedIn
Check Us Out On TripAdvisor
IMPORTANT NOTE – Please be advised that every reasonable effort has been made to keep all prices up to date and free of errors or omissions. Prices and policies from our vendors and the Costa Rican government are subject to change without notice. Invoices will be issued at the time of booking to confirm all final rates and offers.
Poas Volcano National Park