Scuba Diving in Costa Rica
Scuba Diving in Costa Rica: There are four main areas for land-based scuba diving in Costa Rica and live aboard dive trips to Cocos Islands. Choose the area of the country where you want to dive for packages and prices available. We offer the normal two tank dive, plus three tank dives locally, Catalina Islands and Bat Islands. Night dive are done locally and at the Catalina Islands. We also offer a combination diving and sport fishing trips in the Catalina Islands and Bat Island areas. We have some great specials that are 10 paid 2 free: LEARN MORE
Nitrox is available in some areas, as well as handicap accessible diving. If you don't see what you are looking for call our agents for recommendations. PADI, NAUI & SSI
For the best diving in mainland Costa Rica or Cocos Islands you have "one stop" service with Bill Beard's. Call 954 453-5044 or e mail agent@billbeardcostarica.com
Diving In Costa Rica
Costa Rica's Best Scuba Diving.
All of the dive centers we offer in Costa Rica are PADI and some are also NAUI & SSI. All of our Dive Masters are certified and both Spanish and English is spoken on the boats. You will be required to show your certification card, so don't forget to pack it!
Dive Departure Times
Daily two tank boat dives departure between 7:30 and 8:30 AM (depending on where you are staying) Afternoon dives leave between 1 and 1:30 pm and local night dives are available in the Gulf of Papagayo. Catalina Islands night dive is two tanks, one tank in the late afternoon and the second tank just after dark.
Experience level, currents, surge:
We have dive sites suitable for all levels of diver from Beginner to the most Advanced. Dive depths average 60-80 ft maximum for first dive, and 40-60 ft maximum depth for second dive of the day, so you can get in plenty of bottom time. There are more advanced dives to the Catalina and Bat Islands. For the Bats you will need to be an advanced diver or show proof of 50 dives. Most of the shops require that you dive local waters to adjust weight and buoyancy before diving Bat Islands.
Ocean temperature and visibility:
Visibility is not seasonal and averages 40-60 ft year round and we have very calm seas, particularly in US summer months when water is flat calm. Water temperature ranges from averages of 74-78 F from December to March (5mm suit recommended) and 78-84 F from April to November (3mm suit recommended)
NOTE: Combination fishing & scuba diving trips have gained popularity in Costa Rica since Bill Beard & his family and friends started doing it more than 25 years ago. We are now offering it to our clients at The Bat & Catalina Islands. You leave at 7 AM, troll to the dive site, make your first dive, fish for about two hours on your surface interval, make you second dive and then fish back toward the beach arriving around four PM. Yes, we catch & release all game fish.
Learn to Dive
Not Certified Diver Yet? Want to get your Advanced or Instructor Certification?
It is easy to get Certified in Costa Rica. Courses from Bubble Maker for children up to Instructor are available. We would also need to know the day you plan to start the course so we can schedule your instructor's time.
Dive Training Courses Available
How to Get Started
If you would like to get started before you come:
Go to the library and check out the PADI Open Water Dive Manual
OR Go to your local dive shop and buy the PADI Open Water Dive Manual
OR Sign up for PADI e-Learning and you can watch all of the videos, do all of the book work, and take all of the exams before you come.
Getting the book and starting to read it will save you a lot of hours of reading on your vacation, and you will have a better understanding of what you will be doing.
If you have completed nothing and read nothing before you come, that is fine, too, but we would need a FULL four days (9-4 daily) to complete the course work.
There is another option: 4) Referral Course: You go to a dive shop take all of the classroom and swimming pool training with an instructor from the dive shop and then you only need to do the four check out dives — this would take two days instead of four.
Dive Sites
LOCAL DIVE SITES
Argentine Point – You never know what you will see at this dive site. Amazing numbers of southern stingrays in the US winter months, Eagle Rays throughout the year, great array of schooling fish and occasionally white-tip sharks. The top of the rock is only 10-12 feet so there can be quite a bit of surge, but incredible life and colorful juveniles hanging out there as well as Pacific tarpon, spadefish, grunts and horse-eye jacks.
Monkey Head – This huge exposed rock pinnacle looks just like King Kong when you are beside it. Huge growths of cacti on the top of the rock make it look like Kong is sporting rasta hair. We have seen everything from large schools of eagle rays and jacks, small critters like seahorses or harlequin clown shrimp and even whale sharks and manta rays. Big school of Pacific tarpon (sabalo or milk fish) always hangs out on the south end of the rock. Punta Gorda – A great spot for macro photography. Everything from white-tips to frog fish. Several varieties of eels in rocks. One of the few sites with hard coral. Usually grunts, sergeant majors and stone fish everywhere. We have seen many golden cow-nosed rays on the site as well as sea-horses and occasional eagle rays. This is 15 – 20 feet deep on one side of the pinnacle and drops to 75-80 feet on the outside with most of the life at the top of the rocks.
Bajo Tiburone – This is a great site for white-tip sharks. You can also see southern sting rays here. There are some crevices that house white-tips as well as squirrel fish. The top of the rock is at 20 – 30 feet, making the safety stop interesting. We have sighted 200 mobulas on many occasions on this site. There are 3 basic rock formations with sand channels in between.
Aquarium – This could not be a more aptly named site. Every fish that is available in our area has been seen here as well as turltes, tiger sharks and jew fish. The spiraling schools of grunts and yellow-tails are gigantic numbering easily in the thousands. Although we generally limit ourselves to around 80 feet, there are spots as deep as 130.
Virador – This is a singular rock pinnacle measuring 20 feet on the front side and 90 feet or so on the back side. There are horse-eye jacks, butterfly fish, grunts, sergeant majors and many other varieties of schooling fish. We have also seen the harlequin/clown shrimp here and several varieties of starfish. You may see white-tip sharks, jew fish and turtles too. When you are back on the boat, keep your eyes open as there are usually mobula rays jumping for joy or to rid parasites, we can't be sure which!
Los Meros – This is a perfect place for a check-out or refresher dive as well as a great local dive. You will not see any larger schools of grunts on any other site we have. There also eel, octopi and nudibranchs. If you want to go deeper then 40 feet, you will have to bring a shovel. There are far too many sites to name them all, but this will give you an idea of some of our local sites. The sites are all volcanic rock formations and rock pinnacles. Visibility is 20 -80 feet with the average being 40 – 50 feet. There is an abundance of plankton and other nutrients which greatly affect the visibility; however, this is one of the reasons we encounter whale sharks from time to time, along with manta rays which are seen seasonally.
Night Dives – Night dives are made on one of the local dive sites, preferably on that the divers have been to during daylight hours. Costa Rica diving is to see the animals and at night an entirely new assortment of marine life is active. Colors are brighter due to the dive lights and many of the daytime fish are sleeping. Perhaps you'll see a Parrotfish in it's cocoon! A minimum of 4 divers is required. It is a one tank dive after watching the sun set over the Pacific. Snacks, juice and water are included. The boat leaves Playa Hermosa at 5:15pm and return at approximately 7:30pm.
Bat Islands – The murcielegos, commonly called "The Bats," are dive sites famous for high-voltage adventure diving. They are a chain of small islands that extend far out into the Pacific waters. The result is larger schools of fish, more pelagic species and many times better visibility. A popular dive site is "Big Scare" where divers often find themselves surrounded by six to a dozen large 8-12 ft Bull Sharks! At Black Rock, an isolated pinnacle, it is common to see squadrons of eagle rays, stratas of schooling fish, such as Horse-eyed Jacks, Snapper, Spade Fish, Grunts and Gaff-top Sail Pompano, and an occasional Manta Ray or schools of cow-nosed rays. During the months of June and July there is a likelihood of seeing migrating Orcas or Humpback Whales and there are often numerous mating turtles on the boat ride to the Bats.
The boat leaves Coco at 7 AM and Playa Hermosa around 7:30 am and returns around 3:30-4:00pm. Snacks, fruit, and beverages are provided. Lunch is available at an extra charge upon request. It takes about 2 hours to get to "The Bats." This not a dive for beginning divers. Dive trip must prepaid at least one day before the dive, and there is no refund policy unless the cancelled by the dive shop for weather. Available May – November. Upgrade from local dive is $65 pp for a 2-tank dive (minimum of 6 pax needed to pre book this long range trip.)
Catalina Island – Catalina Island is similar to "The Bats" in that it sits further out into the open ocean than the local dive sites. It is also a cleaning station for many pelagics such as mantas, sharks, schooling fish and large schools of cow-nose rays. The boat leaves Playa Hermosa at 8:00am and returns around 2:00pm. Snacks, fruit, juice and water are provided. It takes a little over 1 hour to reach Catalina Island. This is not a dive for beginning divers. It must be prepaid by 4:00pm the day before the dive, and there is a no refund policy unless cancelled by the dive shop for weather. Upgrade $45 pp for a 2 tank dive (minimum of 6 pax needed to pre book this long range trip.)
Cocos Islands Liveaboard Diving
Cocos Island definitely provides the premiere diving in Costa Rica — and one of the world's leading dive destinations. It is the best, most exciting, advanced and expensive diving in Costa Rica is Cocos Island (Isle del Coco),
No matter the cost, it's a bargain for some of the world's greatest diving. I'm not suggesting that you sell the kids to go, but almost anything short of that should be considered.
Liveaboard diving to the Cocos Islands aboard the Sea Hunter, Undersea Hunter, and Okeanos Aggressor offer the ultimate dream dive vacation.
Allow a couple of weeks when planning these trips. The crossing after boarding the boat in Puntarenas takes 36 hours, so dive trips require 10 days for the 7 dive day trip and 12 days for the longer trips that include Malpelo Island. Located in the Eastern Tropical Pacific, 300 miles southwest of Cabo Blanco, Costa Rica, lies the famous Cocos Island Marine Park. A rugged and incredibly beautiful island, this World Heritage Site is the crown jewel of Costa Rica's many National Parks.
Cocos Island has an irregular coastline, which makes estimation of land area more a matter of opinion than a surveyor's science, but it is roughly five miles by two miles (8 x 3 kilometers).cThe island was formed during a volcanic upheaval about two-and-a-half million years ago and is composed of basaltic rock, labacorite and andecite lava flows. Its landmass is punctuated by four mountain peaks, the highest of which is Cerro Yglesisas, at 2,080 feet or 634 meters. The island has two large bays with safe anchorages and sandy beaches: Chatham is located on the northeast side and Wafer Bay is on the northwest. Just off Cocos are a series of smaller basaltic rocks and islets. The largest satellite is Isla Manuelita (formerly Nuez).[/toggle_simple]
IMPORTANT NOTE – Please be advised that every reasonable effort has been made to keep all prices up to date and free of errors or omissions. Prices and policies from our vendors and the Costa Rican government are subject to change without notice. Invoices will be issued at the time of booking to confirm all final rates and offers. If you want to take this trip of a lifetime, ask our agents when is space available – you definitely won't want to miss this boat!!
Great Tours Offered From Northwest Pacific Area By Bill Beard's: LEARN MORE
To see all the other adventure tours that Bill Beard's operates Throughout Costa Rica: CLICK HERE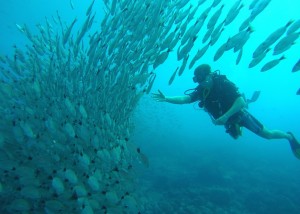 Bill Beard's Costa Rica has privately escorted tours and first class accommodations throughout the country that may be added to other packages.
We also offer world class adventure tours, scuba diving, snorkeling, surfing, sailing and fishing.
We arrange everything in advance, so you can relax and enjoy your vacation.
For larger units & group rates, contact our agents.
480
true
dots
bottomright
300
true
true
800
none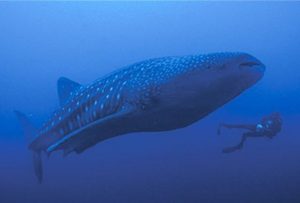 Bill Beard's Operates 189 Soft, Medium & Extreme Adventure Tours Throughout Costa Rica that may be added to any vacation package.: LEARN MORE
Our Reservation Office Is Located In La Fortuna, Costa Rica In The Shadow Of Arenal Volcano, behind the Catholic Church, Near The World Famous Hot Springs.
We have a wonderful 7 night beach & adventure vacation package: LEARN MORE

For Reservations & Information


Contact Our Office At 877 853-0538 or 954 453-5044 M – Sat., 9 – 9 ET
Sign up for our Latest Newsletter & Adventure Travel Deals
To Get Connected And Stay Up To Date With Bill Beard's
Like Us On Facebook
Follow Us On Twitter
Watch Us On YouTube
Connect On LinkedIn
Check Us Out On TripAdvisor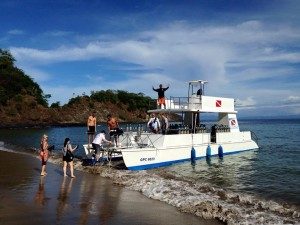 IMPORTANT NOTE – Please be advised that every reasonable effort has been made to keep all prices up to date and free of errors or omissions. Prices and policies from our vendors and the Costa Rican government are subject to change without notice. Invoices will be issued at the time of booking to confirm all final rates and offers
Scuba Diving in Costa Rica