Sensoria Land Of Senses Costa Rica
Sensoria Land Of Senses Costa Rica is north of Playa Hermosa and Rincon de la Vieja Volcano in Guanacaste. This is an amazing display of flora & fauna and a tour that will remain in your memory forever. This is the place where the dry brown rolling plains give way to tall, lush green forest. You are in an enchanted paradise of gushing waterfalls, warm thermal springs, sky blue streams, and bright orchids. A place where jaguars, pumas and tapirs roam free. You will hear the call of howler monkeys and see white faced capuchin and spider monkeys swinging thru the trees. You will hear sounds of tropical birds and cicadas whirring in the distance. This is the place you will tell your friends is a "must see".
Sensoria Land Of Senses Costa Rica is a private nature reserve that provides extraordinary hiking tours through pure forest to hidden waterfalls and volcanic thermal springs on the northeast side of the Rincon de la Vieja National Park in Guanacaste. Get ready for a spectacle of Blue Springs, delicious thermal pools, energetic waterfalls and a chance to see some of the famous wild creatures of Costa Rica at the foot of the Rincon de la Vieja volcano and naturally protected wildlife sanctuary. After an inspirational 3-4 hour hike through the rain forest, learning about its mysteries and its fascinating inhabitants, relax in a natural pool of warm volcanic water. Sensoria is a lifelong commitment to make a better impact on the surroundings, including nature and community.
Here is how Sensorio strives for sustainability:
Rain Forest:
Sensoria Land Of Senses Costa Rica started out by destining the land for protection, interfering as little as possible only to make the necessary trails and facilities so that visitors can absorb the energy of the rain forest, reconnecting with nature in the most simple of ways: being in it.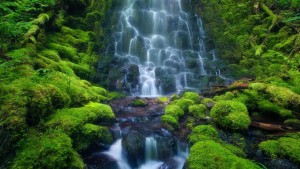 Energy:
Energy consumption is kept to a minimum by using as much natural lighting and natural air circulation as possible. The rest of the energy demand is satisfied with solar panels, which supply enough to sustain energy-efficient light bulbs, refrigerator and freezer.
Waste:
The most important step in correct waste management is to reduce wastes in the first place. By purchasing as much fresh produce as possible, avoiding cans, boxes, bottles and other unnecessary packaging, that goal is achieved. The remaining organics are composted and the rest is sent to its appropriate municipal disposal or recycling center.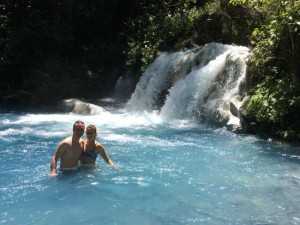 Community:
All the staff is local. Training is provided to enable people from the local community to have jobs in Sensoria. Everyone is paid with competitive salaries and has a nice work environment. As many products as possible are purchased from the local community.
Price; $199 Per Adult – $159 For Children under 12 (Minimum age 7) 2 Person Minimum
Pick up times: 6:40 to 7:45 depending on your hotel.
Duration Of Tour: 10 to 11 hours depending on location of your hotel.
What to bring:
Swimsuit, hiking or running shoes, water sandals, change of clothing, binoculars, camera, sunscreen, insect repellent sunglasses, and a hat.

Included:
Lunch, water bottle, fruit juice, guides, transportation and the entrance fee.
468
true
dots
bottomright
264
true
true
800
none

More Great Tours Offered In This Area By Bill Beard's: LEARN MORE
To see all the other adventure tours that Bill Beard's operates Throughout Costa Rica: CLICK HERE
Bill Beard's Costa Rica has privately escorted tours and first class accommodations throughout the country that may be added to other packages.
We also offer world class adventure tours, scuba diving, snorkeling, surfing, sailing and fishing.
We arrange everything in advance, so you can relax and enjoy your vacation.
For larger units & group rates, contact our agents.
Our Reservation Office Is Located In La Fortuna, Costa Rica In The Shadow Of Arenal Volcano, behind the Catholic Church, Near The World Famous Hot Springs.
For Reservations & Information
Contact Our Office At 877 853-0538 or 954 453-5044 M – Sat., 9 – 9 ET
Sign up for our Latest Newsletter & Adventure Travel Deals
Sensoria Land Of Senses Costa Rica