Si Como No Manuel Antonio
Welcome to Si Como No Manuel Antonio Resort Spa & Wildlife Refuge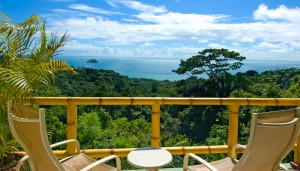 Si Como No is located on the Central Pacific with lush jungle terraces overlooking the beaches of Manuel Antonio National Park. It's barefoot luxury with a pura vida vibe, ideal for both for families and couples, offering superb dinning and guided adventure tours with Bill Beard's Costa Rica Adventure Travel. We can include Manuel Antonio in your itinerary with other parts of the country
Si Como No Manuel Antonio  is an expression of the magical nature of Costa Rica's incredible bio-diversity.
Bill Beard's has a wonderful combination green season special with Si Como No & Villas Blanca Cloud Forest Resort. This is a terrific value.  To See: CLICK HERE
Si Como No Manuel Antonio mission is to create a vacation experience deeply rooted in the culture and pace of this unique Democratic country. Even the name "Si Como No", which means "Yes, why not?", reflects the warm and engaging personality of Costa Ricans — a people blessed with easy-going charm and optimism, complemented by their high level of literacy and good health care.Si Como No Manuel Antonio is a perfect spot for a honeymoon or a romantic getaway. Adventure tours, kayaking, white water river rafting, zip lining, Damas mangrove tour, night rainforest hike and many more daily tours are available and may be combined in your package with Bill Beard's.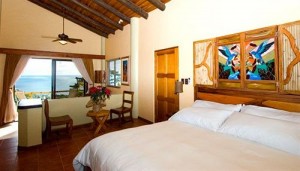 MOVIE THEATER: MULTIMEDIA THX/DVD PRIVATE THEATER by Christopher Hansen One of the unexpected pleasures at Si Como No is being able to take in a movie at our private, 45-seat cinema. Comfortable seats await you in this air-conditioned theater, with hot popcorn and cold drinks in the lobby and always, a mix of the latest hits, classics, and family entertainment. The multimedia theater also serves as a venue for presentations and business meetings. Guests can request the use of the theater for themselves and their families on a reservation basis. Capacity: Customized theater seating and screening couches for 46 guests at Si Como No Manuel Antonio.
 Si Como No is perfectly located for you to enjoy the beach, sport fishing, adventure tours and more with Bill Beard's daily. To see tours: CLICK HERE
480
true
dots
bottomright
300
true
true
800
none

To see all the adventure tours that Bill Beard's operates in Costa Rica: CLICK HERE
Bill Beard's Costa Rica has privately escorted tours and first class accommodations  throughout the country that may be added to other packages.
We also offer world class adventure tours, scuba diving, surfing, sailing and fishing.
We arrange everything in advance, so you can relax and enjoy your vacation.
To see the dive sites available from this resort: CLICK HERE
For single, triple, quad or group rates, contact our agents.
Our Reservation Office Is Located In La Fortuna, Costa Rica In The Shadow Of Arenal Volcano, behind the Catholic Church, Near The World Famous Hot Springs.
For Reservations & Information
Contact Our Office At 877 853-0538 or 954 453-5044 M – Sat., 9 – 9 ET
Si Como No Manuel Antonio Costa Rica