Tempisque River Boat Tour And Zip Line
The Tour Begins with a Greeting and an Explanation of the tour. All safety aspects will be covered, to ensure that you feel safe and secure.
Canopy Tour
What better way to start your canopy tour than at the top of the Guanacaste tree, the national tree of Costa Rica. You will ascend this tree by a winding staircase until you arrive at the first platform, this is 20 meters high and is at the top of the Guanacaste tree. Then you will glide from one platform to another with the use of cables and pulleys, above one of the last unique and impressive dry forests in the area.
We also use the Congo Trail Zip Line in the rain forest with a swinging bridge and lots of howler monkeys but not always available in the rain season, but Cartagena is in the dry forest so we use that. Either is fun and exciting for all.
At these heights you can see and listen to many animals, for example, monkeys, iguanas, raccoons, armadillos, and a great variety of native and migratory birds, as well as a great quantity of butterflies, a part of the biodiversity of plants, trees and lianas.
The tour lasts between one or two hours depending on the size of the group, you will have plenty of time to take photographs, or videos.
The final cable of the tour brings you into a rustic typical ranch, here you will be able to enjoy a hydrating drink, and if you wish, you can buy a souvenir from our shop.
The system contains cables between 50 mts and 200 meters. The cables grow in distance as your experience grows.
There are 10 cables and 11 platforms in total.
Along with the Canopy tour we also have wonderful and extensive trails through the forest, from these you can enjoy the marvels of the Barba de Viejo river and see some other animals besides those that you could see from the platforms.
After this exciting experience we head over to a small village near the Termpisque for a delicious lunch. After lunch we head to the river and board our river cruise boat for another great adventure.

Tempisque River Boat Tour is perfect for nature lovers of all ages.  No exertion, paddle free!! 
Enjoy the scenic drive past papaya and melon fields where you will board motorized river canal boats and cruise the Tempisque River and the Palo Verde River where the two rivers converge. You will see crocodiles, thousands of birds and monkeys up close.
Palo Verde is located within the Palo Verde National Park on the Pacific slopes of Guanacaste Province in northwestern Costa Rica. The 19,000-hectare park has seasonally dry forest on limestone outcrops and extensive wetland vegetation bordering the Tempisque River that flows into the Gulf of Nicoya.
This area includes some of the best patches of dry forest remaining in Central America, with giant pochote, cedro, and guanacaste trees. The freshwater marsh in front of the Station is an important feeding ground for 60 species of resident and migratory water birds. Within the marsh, such species as the black-bellied whistling duck and the blue-winged teal have been observed by the thousands. The Park is also a principal wintering ground for many neotropical migrants, including hummingbirds, flycatchers, warblers, tanagers, orioles, vireos, owls, and falcons. The mammal fauna is equally rich and visible, particularly during the dry season when peccaries,  armadillos, jaguarundis,  coatis,  agoutis,  deer and monkeys are attracted to the water holes.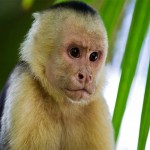 Overview: Drive through towns with names you may have heard before – Los Angeles, Filadelfia, Santa Cruz – but are much different than the ones you may know.  Quick stop for bathroom break, where bottled beverages may be purchased to take on the boat with you.
A trip along the Tempisque and Bebedero Rivers in motorized boats will take you to Palo Verde National Park where mangroves abound. The best bird watching for aquatic species if round right here, as the park is favored by many migratory birds as they escape the cold winters in North and South America.
At the same time, the area's density gives it a rich mix of mammal, amphibian and reptile life, including the famous crocodiles. An expert naturalist guide will explain all the facets of the park, which simply by itself is a great oasis of Guanacaste's plains.
Includes
RT Transportation From/To your Beach Hotel

Zip Line Tree Top Canopy Tour

Typical Lunch (not having Lunch? Deduct $14 per paying person)


River Boat Tour on Tempisque River  & Palo Verde

Professional Guides

Safety Equipment

Safety instructions
Tour Info
Rates Valid:  Valid Dates Until December 15, 2016
Tour Rates:$ 236 Per person  –  Minimum of 2 persons

$188 pp 3 persons

$179 pp 4 persons

$161 pp 5 persons
$150 pp 6+ persons. Children 0 – 3 $112, 5 – 11 $126 with 2 paying adults, this is a per person price

Pay for 9 adults and the 10th person goes free

Private Transportation with Naturalist Guide (Canopy Tour is not private)

Duration: 7-8 hours

Schedule: Departs daily at 8 am and returns at 4:00 pm

Requirements: Minimum age 4 on zip line (children under 8 will go tandem with guide) No minimum age on river boat


Prices are per person for pickup from Hermosa, Panama, Flamingo, Conchal, Coco, Ocotal area hotels ONLY

Add $10 Per Person for pickup from RIU, Four Seasons, Allegro, Hilton, Tamarindo, Hacienda Pinilla and JW Marriott
Go dressed ready for adventure with TEVAs or tennis shoes – flip-flops are not permitted

Sunscreen, insect repellent and sun glasses.

Don't forget your Camera, extra film cards, and batteries

Other items you might like to bring along on the ride: Refillable water bottle, flashlight, rain poncho or light umbrella, and binoculars.
All the platforms are designed for observation of wildlife and not to damage it.  Standards, safety regulations and protocals match recommendations from the Association for Challenge Course Technology, ACCT, in the USA.  The materials used to build the platforms and cables are the best available. All of the harness equipment is professional quality and is purchased in the USA . Certified by the Costa Rican Tourism Board or I.C.T., and are inspected frequently by them.
Pick up at your Beach Hotel
JW Marriott, Tamarindo (Add $10 per person)
AM Tour Pick up Time: Approx 7:30 AM
Drive time approx 1 Hr
Playa Hermosa, Playa Panama & Ocotal-
AM Tour Pick up Time: Approx 8-8:30 AM.
AFTERNOON Tour Pick up Time: 1-1:30 PM
Drive time approx 1 Hr -30 mins
Flamingo, Conchal-Westin
AM Tour Pick up Time: Approx 8-8:30 AM.
AFTERNOON Tour Pick up Time: 1-1:30 PM
Drive time approx 1 Hr -30 mins
This activity is NOT RECOMMENDED for pregnant women, those with heart issues, back problems, or other conditions that may preclude them from safely participating in these activities or bring potential harm to other participants.
Tempisque River Boat Tour And Zip Line
Effective July 1, 2015 – IMPORTANT NOTE – Please be advised that every reasonable effort has been made to keep all prices up to date and free of errors or omissions.  Prices and policies from our vendors and the Costa Rican government are subject to change without notice. Invoices will be issued at the time of booking to confirm all final rates and offers.